Shmuel Shayowitz (NMLS#19871) is President and Chief Lending Officer at Approved Funding, a privately held local mortgage banker and direct lender. Shmuel has over two decades of industry experience, including licenses and certifications as a certified mortgage underwriter, residential review appraiser, licensed real estate agent, and direct FHA specialized underwriter. Shmuel provides a uniquely holistic approach to comprehensive real estate and financial matters that goes well beyond any single transaction. Shmuel is an award-winning financier recognized for maximizing the short-term and long-term objectives of his client. As a contributing writer to many local and regional newspapers and publications, his insights have been featured in the media for many topics, including mortgages, personal finance, appraisals, and real estate trends.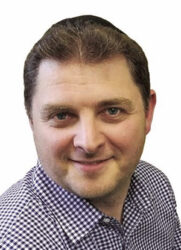 Without a doubt "The 10 Plagues" is one of the more popular storylines in the Torah for people of all ages. In the mortgage-world, there is an ancient and often circulated "Top 10 Mortgage Do's and Don'ts" that is available online, and provided to many applicants before they begin their mortgage process. While the list is informative and sensible, there is so much more that should be transmitted to a mortgage applicant that could very often mean the difference between a loan approval and a loan denial. Here is my 2017 version of the top 10 mortgage plagues to avoid.
#1 Don't default to minimal financing.
Don't underestimate your potential maximum financing. Many applicants don't take the necessary time to discuss their full financial objectives with their mortgage banker. Many don't realize that it is extremely easy to "downgrade" the loan approval prior to closing, than it is to increase loan amounts or lower the term of the mortgage later on. If you think you might want more financing, or if you think you might consider a lower term (and thereby higher payments) apply for the worst-case first.
#2 Don't assume you know the mortgage guidelines.
While many of the mortgage guidelines are readily accessible online, and on many of the real estate and mortgage blogs – an applicant should never assume those policies apply broadly across-the-board with all mortgage lenders. Each bank might have their own set of "overlays" (ie: restrictions) which are not published, and might cause a loan to be delayed or rejected. If you have a unique situation, discuss it upfront.
#3 Don't transfer funds without proper notice.
Without question, I find this to be one of the most burdensome and challenging requirements of the mortgage process. Applicants have to understand that for a myriad of reasons, documenting the exact source of funds, as well as how they got into your account is extremely critical and delicate. An underwriter is looking to see that all "necessary" assets have been properly tracked in the applicant's accounts for approximately 60 days prior to their usage. There are ways to navigate through any setbacks that may arise (ie: gifts, loans, bonuses, etc), but you should proactively discuss your funds with your banker at application. This is critical for both home-purchase and refinance mortgages.
#4 Don't take on new debts or pull credit.
Another very delicate and sensitive part of the application process is the credit and debts verification. A lender will obtain and review a borrowers credit profile in the beginning of the loan process, and then again right before closing. This "pre-closing" review might show new credit inquiries or tradelines that were not on the initial report. This new data might cause delays or complications right before closing. It is best to avoid using credit cards during the loan process and to avoid obtaining new credit or new credit inquiries altogether until after closing. If possible, use a lender like Approved Funding that actually utilizes special technology that monitors our applicant's credit in "real time" so that these potential complications aren't first detected moments before closing.
#5 Don't assume your lender knows your timetable.
There are a lot of moving parts that are part of a mortgage process which can often be time consuming or time sensitive. When buying a home these deadlines are even more intricate, and should be communicated to your lender as soon as possible. Even people who are refinancing might be on a tight schedule for the usage of the proceed funds, for construction that might be scheduled in their home, or might be planning a trip and won't be available during the application process. Whatever the circumstance, you should liberally communicate your 30-60 day upcoming schedule with your lender so that it can be factored into the documentation and closing process.
Stay tuned for part 2 of the "10 Mortgage Plagues" that will be sure to help any potential mortgage applicant avoid some of the trials and tribulations that could otherwise be prevented.
To learn more about Shmuel Shayowitz, click here or complete this form to be connected with Shmuel: