Shmuel Shayowitz (NMLS#19871) is President and Chief Lending Officer at Approved Funding, a privately held local mortgage banker and direct lender. Shmuel has over two decades of industry experience, including licenses and certifications as a certified mortgage underwriter, residential review appraiser, licensed real estate agent, and direct FHA specialized underwriter. Shmuel provides a uniquely holistic approach to comprehensive real estate and financial matters that goes well beyond any single transaction. Shmuel is an award-winning financier recognized for maximizing the short-term and long-term objectives of his client. As a contributing writer to many local and regional newspapers and publications, his insights have been featured in the media for many topics, including mortgages, personal finance, appraisals, and real estate trends.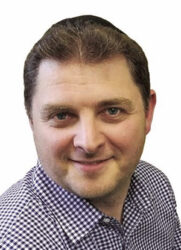 If you are like many in the community, thoughts of school break and winter vacation are dominating your current plans. Undoubtingly after your trip is over, many will think back fondly on the temporary escape they just enjoyed. One way to keep the prospect of more frequent vacations is to actually buy a secondary residence or vacation home of your very own.
When you buy that vacation home you can be assured that you have a convenient getaway of your very own that can provide you with years of pleasure and entertainment. Having your own home by the lake, up in the mountains, near the beach, or in a resort area offers many potential rewards. However, navigating the many decisions and obligations of buying a vacation home can be confusing and overwhelming to say the least.
THE BENEFITS
Personal use and enjoyment. You can control your calendar and are usually able to schedule a trip any time you want.
Potential tax benefits. Mortgage or home equity interest payments, and often property taxes can often provide for excellent tax deductions and depreciation expenditures.
Rental opportunity. If your new home is in a popular vacation area, you may be able to rent it and earn additional income when you're not using it to offset your expenses and maintenance costs.
Potential property appreciation. A vacation home may be a good long-term asset to maintain that can increase in value.
Of course, you should consult with your mortgage advisor and financial adviser to see how these tax and financial benefits apply to your individual circumstances.
THE RISKS
Safety and Security. If you plan to rent it out to others when you're away you may need to install an owner's closet or extensive security systems.
Value Appreciation. Home values can fluctuate and will change as interest increases or decreases in your area. This means property values can decrease. Every community and situation is different so it is important to keep this consideration in mind.
Additional Maintenance. You may have other expenses in addition to your monthly mortgage payments on the property — such as homeowners association dues, taxes, lawn care, garbage collection, cleaning services, flood insurance, and utilities.
Expenses and Repairs. You will need to factor in additional funds for unexpected costs such as repairs, cosmetic improvements, and furnishings for your vacation home, if need be.
Off Season Residences. If it's a seasonal area, you'll have to spend time opening and closing it down for the season, or pay someone else to do it if need be.
There's more to buying a second home or vacation property than having a place to escape to. When you're picturing yourself relaxing and enjoying the views in a new home, be realistic about the additional risks and responsibilities involved. Of course, Approved Funding can help you understand the financial and personal benefits that go along with the purchase and are here to help should you want to "extend" that vacation "permanently". Special shout out to all the parents who are enjoying their children being home!
To learn more about Shmuel Shayowitz, click here or complete this form to be connected with Shmuel: