Shmuel Shayowitz (NMLS#19871) is President and Chief Lending Officer at Approved Funding, a privately held local mortgage banker and direct lender. Shmuel has over two decades of industry experience, including licenses and certifications as a certified mortgage underwriter, residential review appraiser, licensed real estate agent, and direct FHA specialized underwriter. Shmuel provides a uniquely holistic approach to comprehensive real estate and financial matters that goes well beyond any single transaction. Shmuel is an award-winning financier recognized for maximizing the short-term and long-term objectives of his client. As a contributing writer to many local and regional newspapers and publications, his insights have been featured in the media for many topics, including mortgages, personal finance, appraisals, and real estate trends.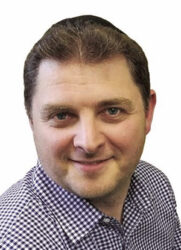 This past week, the Consumer Financial Protection Bureau (CFPB) announced that two of the three major credit reporting agencies (TransUnion and Equifax) that are responsible for providing consumer credit scores, have been fined for misrepresenting and misleading millions of Americans.
The three major credit bureaus collect credit information, including payment histories, debt loads, maximum credit limits, creditor details, and other elements of individual credit data, and generate credit reports and scores that are sold to businesses. These reports are provided to lenders, realtors, businesses, and the like – which are used for screening the credit worthiness of potential applicants. Separately, through their subsidiaries and other related ventures, the companies also market and sell credit products directly to consumers. These products and services allow consumers to directly obtain personal credit data such as credit scores, credit reports, and credit monitoring.
According to the CFPB, the agencies lured consumers into obtaining "credit scores" for free, and then automatically enrolled them in monthly paid subscriptions without clearly disclosing the terms and conditions therein. In addition, they were also accused of selling credit scores that were different from the scores and models used by lenders for evaluating applicants. The CFPB has uncovered one of the industry's biggest and dirtiest secret — there is no one consistent credit score. The consumer credit scoring model and the bank credit scoring model are completely different components. Third-party providers like MyFico, Credit Sesame, Credit Karma and others provide completely different scores. These "resellers" typically don't make it transparent that the scoring indicators will be different than those offered directly to banks from the three major credit repositories. Simply put, the scores provided to consumers directly are merely "educational" credit models that are to be used for illustration purposes only.
A recent interaction with a client puts this news release into perfect perspective. I was approached by a couple looking to purchase their first home, and had just begun the house-hunting process. The husband was upfront about the fact that he had some credit blemishes, but was certain that his credit scores were "over 700" based on several credit sources that he was using. When I explained the fact that the consumer credit scoring models will differ than those being used by the banks, he downplayed the variations, and wanted to continue the pre-approval process without allowing me to pull their score. I certainly had no issue going through the diligence assuming all else fell in to place. As luck would have it, they very quickly found a house, and were ready to put in an offer. I ran their credit. The score was 650. Shocking for him, but not for me. He disappeared for a few days, but then resurfaced about a week later asking what his options were. He shamefully admitted that he went to a different mortgage broker and was told that he had the same 650 score that I previously obtained. With the down-payment and financial position they were in, they would be paying at least a half of a percent higher in interest rate based on their score. Fortunately, they trusted me enough to move forward with the loan and follow my exact instructions to try to quickly boost their credit scores.
We processed and approved the loan assuming the worst-case credit scores, and moved forward with getting ready for closing while the credit suggestions I made were getting handled. The loan was locked and everything was moving forward under two different trajectories, assuming best case and worst case scenarios with his credit scores. Ten days before closing we updated the credit report. Voila! The credit improved enough for us to make back most of the half-a-percent penalty that he was supposed to endure. They were lucky. Millions of others usually are not.
While I am saddened by the fact that the same bureaus that we trust to provide accurate and honest credit information were playing games and deceiving consumers, I am finally happy that what I have been telling applicants for years has finally made its way to the news headlines. At least now my cautions will be taken more seriously.
To learn more about Shmuel Shayowitz, click here or complete this form to be connected with Shmuel: