Shmuel Shayowitz (NMLS#19871) is President and Chief Lending Officer at Approved Funding, a privately held local mortgage banker and direct lender. Shmuel has over two decades of industry experience, including licenses and certifications as a certified mortgage underwriter, residential review appraiser, licensed real estate agent, and direct FHA specialized underwriter. Shmuel provides a uniquely holistic approach to comprehensive real estate and financial matters that goes well beyond any single transaction. Shmuel is an award-winning financier recognized for maximizing the short-term and long-term objectives of his client. As a contributing writer to many local and regional newspapers and publications, his insights have been featured in the media for many topics, including mortgages, personal finance, appraisals, and real estate trends.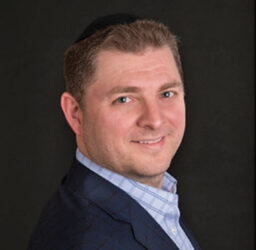 The world is quickly shifting to address the Covid-19 global epidemic with so many historic events taking place. Everything from schools, businesses, conferences, sporting events, and financial markets are experiencing unprecedented disruptions and adjustments. As of this writing, the stock market has tumbled into a "bear market" – down 20% in a rapid decline from last month's record close.
In addition to the unprecedented impulsive Federal Reserve interest rate cut last week, talks of further emergency stimulus – including more Fed rate cuts, a possible provisional removal of corporate payroll taxes, a delay to the April 15th IRS tax deadline are amongst many actions being deliberated. Secret meetings with Bank leaders, Business executives, Political authorities – are mounting as every aspect of normal living is being impacted.
As I have been writing, one of the most drastic and volatile impacts of the Covid-19 pandemic has been to long term interest rates. With the effect on the U.S. economy still unknown – mortgage rates, which often move in tandem with 10-yr US Treasuries, have been erratic of late. As I predicted last week, after breaking beneath 1.00%, the 10-yr dropped below 0.50% before inching back towards 1%.
Because mortgage rates are derived from yields of Mortgage-Backed Securities ("MBS"), the volatility as been unbearable for lenders and consumers alike. As reported by CNBC, "One borrower who called Bank of America on Saturday was told there would be a two-hour wait to speak with a loan officer." "Some [Banks] have taken to raising rates in order to deter new business. Others have completely stopped accepting new applications," said Matthew Graham, chief operating officer at Mortgage News Daily.
As far as the statistics, here is the latest report from the Mortgage Bankers Association: Mortgage application volume was up 55% from last week, with refinancing soaring to 11-year highs. Year over year, refinances are up 479%, with mortgage rates down approximately 1.25% over the same time. Those are big-time figures, and the impetus of my article headline.
While the swarms of calls and inquiries about the historically low rates are from people simply looking to lower their payments, other candidates are greatly benefiting from these low rates by heeding the advice of trusted professionals. This week, we custom-tailored a loan refinance for a debt consolidation that saved our client almost $2,000 a month on their existing payments. Those life-changing results are what truly make this business worthwhile.
Additionally, it's not only current homeowners who are benefiting from lower rates – home buyers are truly seeing a big impact on affordability. Let's break it down. While I preach that every scenario is unique and specific, for illustration purposes, I would like to demonstrate the impact on an average home purchase of $600,000 with a 20% downpayment – leading to a $480,000 mortgage loan. Apples-to-apples, that exact scenario would now yield a savings of approximately $344 a month from last year to this year's figures. Over the life of the loan, the savings would lead to over $120,000 as a result of the lower interest rates.
As far as "buying power," the numbers are equally as rewarding. For those homebuyers who were budgeting a specific dollar amount equivalent to a $480,000 mortgage last year, they can now increase their loan to $550,000 and maintain the same monthly payment. That's 70,000 more mortgage for the same price. For buying-power, that equates to approximately $90,000 of a more expensive house. The best part of this is that home values are expected to remain strong and home appreciating in our surrounding counties are still expected to appreciate about 5% leading to even more benefits! There are even more individual benefits to reveal, which I am happy to detail to anyone who reaches out. Good luck out there!
To learn more about Shmuel Shayowitz, click here or complete this form to be connected with Shmuel: