Shmuel Shayowitz (NMLS#19871) is President and Chief Lending Officer at Approved Funding, a privately held local mortgage banker and direct lender. Shmuel has over two decades of industry experience, including licenses and certifications as a certified mortgage underwriter, residential review appraiser, licensed real estate agent, and direct FHA specialized underwriter. Shmuel provides a uniquely holistic approach to comprehensive real estate and financial matters that goes well beyond any single transaction. Shmuel is an award-winning financier recognized for maximizing the short-term and long-term objectives of his client. As a contributing writer to many local and regional newspapers and publications, his insights have been featured in the media for many topics, including mortgages, personal finance, appraisals, and real estate trends.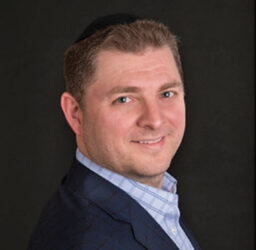 More days have passed, and the only thing that remains constant is the increased level of anxiety and unease across the globe. As the Coronavirus wreaks havoc on the medical lives of so many, the social and economic impacts are doing damage at record magnitudes. As someone who has gone through several market crisis's, including a front-row seat during the "Great Recession" in 2008 – I feel like it has only been a few calm moments for so many that were only first starting to recover from the suffering endured a decade ago.
Almost daily, I have been asked to compare what is happening now, to that which was experienced in 2008. To me, comparing and contrasting parallels to other pandemics and calamities doesn't provide any value or benefit for those suffering today. I did, however, want to share a personal tactic that I established over the years, that might give an ounce of comfort to those in need. I developed the Three Principals of "GPS" that I apply throughout a time of uncertainty. Those pillars are Gratitude, Prayer, Strategy.
During times like this, our brains almost instantly revert to panic-mode causing major anxiety and stress. It seems as not a moment goes by where we don't get a text or message about another alert or tragedy on a personal or professional basis. I do implore people to stay away from reading or speaking to others about many of the horrors that are not personally related to an individual's circumstance. Instead, be a proactive ambassador of goodwill encouraging anyone that you know who is struggling.
To harness the power of optimism and encouragement, it is important to practice a very conscious daily exercise of "Gratitude". One must literally itemize all of the present blessings from G-d that they have in their life. If nothing else, we have quickly learned that no facet is too trivial or insignificant in our life to be taken for granted. I have found, that merely thinking about the blessing we have, is far from as effective as writing them down and repeating them daily, every morning before we start our regular routine. Each day a person should read their full list, and add a few more items of gratitude that they didn't identify the day before.
This leads to my next principle, which is "Prayer." For religious Jews, I hope that this portion of the remedy is self-explanatory, and a cornerstone of a person's battle against all adversity. Faith and belief must be at the forefront of everyone's awareness, that not only will G-d provide a favorable outcome, but that we will eventually recognize that the pain we experienced was for our very benefit. Moreover, we must believe that rescue from G-d will happen "in the blink of an eye." For those who might not be as religious or spiritual, I suggest you add that the "P" is for "Positivity." By practicing the mental exercise of envisioning good things, the mind will soon communicate that vision to the rest of your body, thereby calming those nerves. I cannot emphasize enough about the powers of Positive thinking.
Finally, the last principle is "Strategy" – where one must do whatever is in their physical power to pursue and implement strategies to help them succeed. One cannot merely throw up their hands in despair, disguised as faith, and say "whatever is meant to be." We have to do our part to envoke the change needed for our short term and long term well-being. This is accomplished by taking the time to set goals and action plans for every aspect of a persons life. Categories such as Faith, Family, Finances, Fitness, Friendships, and beyond, should all be detailed and tackled. One must determine what "success" looks like in each class.
Specific to addressing financial strategizing, over the past two weeks, I have been on many panels, webinars and online groups helping give guidance to those who are looking for assistance and direction. As a veteran in the real estate and financial services world, I have been doing whatever I can to help navigate people to the appropriate resources and individuals for their particular circumstances. It is my pleasure to assist anyone in any way possible, with no obligation or expectation of business. Let us pray that the pain and suffering quickly end, and that we all experience true redemption from our personal and communal anguish. Special shout-out to all the educators and medical professionals working tirelessly for our loved ones.
To learn more about Shmuel Shayowitz, click here or complete this form to be connected with Shmuel: