Shmuel Shayowitz (NMLS#19871) is President and Chief Lending Officer at Approved Funding, a privately held local mortgage banker and direct lender. Shmuel has over two decades of industry experience, including licenses and certifications as a certified mortgage underwriter, residential review appraiser, licensed real estate agent, and direct FHA specialized underwriter. Shmuel provides a uniquely holistic approach to comprehensive real estate and financial matters that goes well beyond any single transaction. Shmuel is an award-winning financier recognized for maximizing the short-term and long-term objectives of his client. As a contributing writer to many local and regional newspapers and publications, his insights have been featured in the media for many topics, including mortgages, personal finance, appraisals, and real estate trends.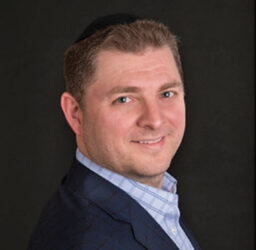 Home equity loans, home equity lines of credit, second mortgages – call it what you want, they are starting to get "second looks" again in the marketplace. Simply said, these are mortgages that are "subordinate" in status to first liens that are on a property. I often find this to be a challenging concept for people who are not familiar with the intricacies of mortgage financing. As an example, the classification of "first mortgage" versus "second mortgage" does not depend on which loan is more prominent or which loan came first, but in what position the liens are designated in public records.
After the Great Recession, the types of secondary liens, as would be expected, became increasingly restrictive as banks looked to pull back from excess leverage on homes with minimal equity. However, as the housing market rebounded over the past few years, second mortgages are once again being considered as viable options for homeowners and homebuyers. If appropriately utilized, these mortgages can offer a unique benefit, but only to those with a true understanding of the risks and rewards.
A financial professional who has sent quite a few mortgage referrals to me over the years recently called me for an "Equity Loan" on his home. The house is free and clear with no mortgages, and he was looking for a $100,000 line of credit. As a financial professional, it was a lot easier for me to detail the actual differences between a line of credit and a loan, but even with his background, it was still a learning experience for him.
Interestingly, many people believe that if they are taking out a "small mortgage" or a mortgage after their first mortgage has been paid off, that it is automatically considered a second mortgage or equity loan. That is not the case. If there are no liens on the home, regardless of the type of mortgage you get, it is, in fact, a "first mortgage." In this particular case, he believed that a line of credit was his only option, however when we did the analysis, and because of the purpose of the funds, and the manner in which he felt he would want to repay the mortgage, an actual fixed, stand-alone mortgage made a lot more fiscal sense than a line of credit.
I had several conversations last week with clients who already have two mortgages on their home. In one particular instance, they were looking for more cash out; In the other, they merely wanted to lower the rate on the second mortgage. In the latter scenario, the client wanted to preserve the extremely low first mortgage lien. In both cases, and all situations, there is no "one size fits all" rule of thumb. Most callers are surprised to hear the full analysis that I undertake and present to them and don't realize that there are so many variables to consider. Interestingly, it made plenty of sense to consolidate the low-interest rate first mortgage into a new first mortgage with the line of credit as one.
Another client that I am currently speaking with was looking to extract as much equity from his home as possible so that he can do an extensive renovation. He understood the fundamentals of mortgage lending and leverage, so he was able to shop around obtaining different options in speaking with different mortgage professionals. Knowing that his core objective was to pull-out as much money as possible, I saw this as a challenge to see if I could offer something unique, and I provided a second mortgage on top of an already aggressive first mortgage cash out.
As I have said in the past, one of the unique thing about this "business" is that the numbers often speak for themselves. Granted, you need to have a savvy, skilled, and experienced advisor to know what to ask, and what to analyze, and that is not something to be taken for granted. Most cant. If you are trying to piece together some financial objectives on your end, don't give it a "second" thought, and do not hesitate to reach out for a no obligation, confidential review. As a reminder, while the underlying scenarios in the illustrations are real, I always change some components of every article to maintain client confidentiality.
To learn more about Shmuel Shayowitz, click here or complete this form to be connected with Shmuel: