Shmuel Shayowitz (NMLS#19871) is President and Chief Lending Officer at Approved Funding, a privately held local mortgage banker and direct lender. Shmuel has over two decades of industry experience, including licenses and certifications as a certified mortgage underwriter, residential review appraiser, licensed real estate agent, and direct FHA specialized underwriter. Shmuel provides a uniquely holistic approach to comprehensive real estate and financial matters that goes well beyond any single transaction. Shmuel is an award-winning financier recognized for maximizing the short-term and long-term objectives of his client. As a contributing writer to many local and regional newspapers and publications, his insights have been featured in the media for many topics, including mortgages, personal finance, appraisals, and real estate trends.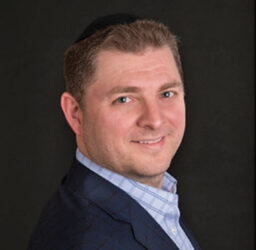 According to a report released this past week by the National Association of Realtors, sales of existing U.S. homes fell 0.4% in April (compared with March) to a seasonally adjusted annualized rate of 5.19 million units. Furthermore, by comparison, sales were 4.4% lower compared with April 2018. Existing home sales are an important housing indicator, as they make up about 90% of the total sales market.
The housing market certainly seems to be running out of full-steam, if nothing else. The sector is already on edge as most industry participants and experts are trying to get an accurate gauge as to the direction the market is heading. This week I participated in the Mortgage Banking Associated conferences and it was really a mixed bag of analysis as most were not sure where the market was heading, and what we might see year end 2019.
The media wasted no time garnering headlines and attention about the real estate housing market. Headlines from CNBC read, "A sizable drop in mortgage interest rates didn't do much to help home sales in April." They noted, "high prices and tight supply at the low end of the market continued to sideline buyers."
Headlines at the Wall Street Journal similarly read, "U.S. Existing-Home Sales Continued to Falter in April." They went on to report "The U.S. housing market continued to soften in April, with the spring selling season so far proving a disappointment despite falling mortgage rates and a strong economy."
Reuters reported, "Shortage of cheaper houses stifles U.S. homes sales." They attributed the chronic shortage of more affordable houses, "as the latest sign the economy was slowing after a temporary boost from exports and an inventory overhang in the first quarter."
The headlines at HousingWire, a highly influential source of news and information for the U.S. mortgage and housing markets, proclaimed, "April's depreciating home prices could signal the market reached its peak." The article went on to say, "In April, the median U.S. home depreciated 0.1% in value from the previous month, marking the first monthly decline in seven years, according to Zillow's latest housing market report."
Speaking of Zillow, the online real estate conglomerate chimed in on the housing market as well; "The widespread decline in home value growth in April – the first in many years – will turn heads. But it's too early to say if we've hit another national home value peak and are at the beginning of a sustained downturn, or if this is just a bump in the road," Zillow Director of Economic Research Skylar Olsen said.
At USA Today, headlines read, "Home sales fall again despite lower mortgage rates." The paper quoted Lawrence Yun, NAR's chief economist, as saying "Student debt is still holding back many millennial buyers," and noted, "prices for the entry-level homes that age group targets have risen sharply because of low supplies."
Another highly regarded real estate and mortgage industry publication, The National Mortgage News noted that the unexpectedly low sales numbers in April marked "the fifth drop in six months, signaling a rocky start for the housing market this quarter amid a still-tight supply of available properties."
To be fair, here is my analysis of the market based on traders and industry professionals that I trust. If you are closing on a home purchase in April, you were most likely shopping in January or February for that home – which wasn't an ideal time. Granted, the numbers were off, but it was really just a "slight" decline. Also, if you dig into the details of the report, the more significant drop was in the Northeast area which obviously was impacted by a colder and longer winter.
Also, favorably, where lower price ranged homes, which were very strong nationwide. In fact, inventory is currently at a 4.2-month supply, according to the NAR report. In April, the average listing was on the market for 24 days – which is two days less than the prior year. In other favorable news, fifty-three percent of homes were on the market for less than one month. Yes, the market isn't accelerating as it was months and years ago, but it is still durable and worth participating in with the right guidance.
To learn more about Shmuel Shayowitz, click here or complete this form to be connected with Shmuel: