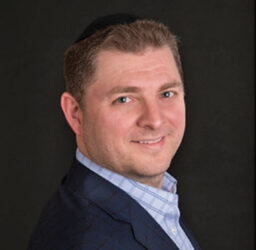 Shmuel Shayowitz (NMLS#19871) is President and Chief Lending Officer at Approved Funding, a privately held local mortgage banker and direct lender. Shmuel has over two decades of industry experience, including licenses and certifications as a certified mortgage underwriter, residential review appraiser, licensed real estate agent, and direct FHA specialized underwriter. Shmuel provides a uniquely holistic approach to comprehensive real estate and financial matters that goes well beyond any single transaction. Shmuel is an award-winning financier recognized for maximizing the short-term and long-term objectives of his client. As a contributing writer to many local and regional newspapers and publications, his insights have been featured in the media for many topics, including mortgages, personal finance, appraisals, and real estate trends.
Home sales are on the rise. Mortgage rates are on the decline. The real estate and mortgage markets are abuzz with opportunities. Over the past few weeks, I have been fielding many inquiries from people who are looking to get into the mortgage business, and those exploring employment opportunities with our company. As I am sure many of you who know me personally or professionally can attest, I am very passionate about this business, and of course, our company.
It's incredibly gratifying to hear feedback from people who recognize and appreciate that. Without question, passion comes from experience, enjoyment, and understanding of the full scope of this business. I was recently asked by one of my mortgage bankers (loan officers) as to when it gets "easier," – my answer was … (call me to find out.) Regardless of whether you are looking to explore options in the mortgage industry, or whether you are simply looking to apply for a mortgage loan, its advantageous to know two of the core positions available, and with whom you will likely interact.
Known by many different titles, a mortgage consultant, loan officer, or mortgage originator, is someone whose primary responsibility is to develop and manage relationships with clients. Depending on the set-up of a mortgage entity, these loan officers will either hand-off new clients once the loan is submitted, or assist throughout the process, in various roles to help ensure the application keeps moving forward.
At Approved Funding, our loan officers are unique in that they are trained, mentored, and aided to be the primary liaison with the client from application through closing. With our fantastic management, they are taught and guided, to not only develop new relationships but also to properly analyze and structure a loan to best suit the client's needs – and to ensure that it gets to the closing table promptly. By being front-and-center throughout the entire transaction, we can safeguard that our customers are getting straightforward answers, real-time guidance, and exceptional assistance every step of the way.
Being the scenes are a team of assistants, analysts, processors, underwriters, compliance, and closing coordinators, who each contribute on a loan-by-loan basis to help ensure things progress properly and proactively – addressing all common hurdles and requests. A successful loan officer is someone who can excel in either the analysis of a loan helping ensure that our clients are getting the best rates and terms, or perhaps shines in being a rainmaker by networking to bring in new business opportunities for review and consideration. Our loan officers are trained to achieve both facets of this endeavor successfully. Their efforts are immensely rewarded and recognized to help achieve further achievements and life balances together.
Next comes the "Loan Processor." Of the many positions in a mortgage company, I believe the loan processor is the most underrated and under-utilized in the loan application process. A good loan processor can make or break the loan experience for all interested parties. Of course, our loan processors are exceptional, and we pride ourselves on their efficiency, accuracy, and competence when dealing with our clients. A processor's primary responsibility is to ensure that all the necessary loan documentation is obtained, verified, and complies with company policy – in a timely and accurate manner. A good loan processor eventually becomes a loan underwriter who signs-off on loans or often moves into senior roles or management positions. This is a great starting point to learning full-circle about all the facets of the mortgage process.
As we look to grow our company and services, we welcome any referrals of friends or acquaintances that you might know who would be suitable for positions within our company. We are certainly willing to train those who are capable of learning and excelling in this extremely lucrative industry. There is truly no better time than the present to explore these options with rates dropping again, and the housing market thriving once more!
To learn more about Shmuel Shayowitz, click here or complete this form to be connected with Shmuel: