Shmuel Shayowitz (NMLS#19871) is President and Chief Lending Officer at Approved Funding, a privately held local mortgage banker and direct lender. Shmuel has over two decades of industry experience, including licenses and certifications as a certified mortgage underwriter, residential review appraiser, licensed real estate agent, and direct FHA specialized underwriter. Shmuel provides a uniquely holistic approach to comprehensive real estate and financial matters that goes well beyond any single transaction. Shmuel is an award-winning financier recognized for maximizing the short-term and long-term objectives of his client. As a contributing writer to many local and regional newspapers and publications, his insights have been featured in the media for many topics, including mortgages, personal finance, appraisals, and real estate trends.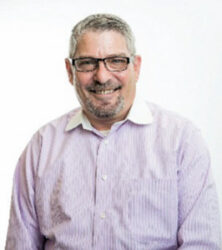 (Courtesy of Approved Funding) Approved Funding is proud to welcome Israel Besser to its corporate office in Bergen County. Israel joins as a Business Development Manager working to continue the growth of the company as it continues to expand its operations in North Jersey and beyond.
Besser is a dynamic and highly accomplished business trailblazer with more than a decade of sales experience in established and startup organizations. "Israel brings a passion and warmth that not many possess in this industry, which will help us further cultivate and expand our relationships," says Shmuel Shayowitz, president of Approved Funding.
Approved Funding prides itself on its unique ability to foster associations with likeminded real estate and business professionals to help offer tailored solutions to them and their clients. The result is that a majority of the business at Approved is obtained by word of mouth recommendations from its referral sources. "Israel is a great compliment to our team as his approach to offering an unwavering commitment of value to all whom he is contact with," adds Shayowitz.
Another unique strength of Israel is his fluency in Hebrew as he spent many years living in Israel, several of which serving in the Israeli Defense Force. Israel's unique background helps ease the nerves of clients with similar backgrounds, who are already unfamiliar with the technical terms of a complicated home-buying transaction or a loan process. This is, even more, overwhelming for those who do not have fluency in English.
Besser will work with Shayowitz and other mortgage bankers at Approved to develop new business ventures. He will focus on those seeking to enter the mortgage business as a career, as well as those who are in industries that can benefit from improved association with a mortgage banking partnership.
Since joining Approved Funding a short time ago, Israel has quickly been able to deploy the broad loan product menu and unique marketing platform to help his clients, referral sources and business partners see success. "I am excited to be able to join the Approved Funding team, which I know is well regarded, and respected in the mortgage industry," says Besser. "At Approved we will take care of everything, in a smooth and efficient manner, striving to make sure the process is as stress-free as possible.". Adds Shayowitz, "We are thrilled to have Israel join the Approved Funding family, where we know he will continue to see continued success."
Approved Funding NMLS 5411 is a three-decade-old privately held direct mortgage banker offering competitive interest rates and specialty niche programs on all types of Residential and Commercial properties. Approved Funding Corp is an Equal Housing Lender and employer.
To learn more about Shmuel Shayowitz, click here or complete this form to be connected with Shmuel: