Shmuel Shayowitz (NMLS#19871) is President and Chief Lending Officer at Approved Funding, a privately held local mortgage banker and direct lender. Shmuel has over two decades of industry experience, including licenses and certifications as a certified mortgage underwriter, residential review appraiser, licensed real estate agent, and direct FHA specialized underwriter. Shmuel provides a uniquely holistic approach to comprehensive real estate and financial matters that goes well beyond any single transaction. Shmuel is an award-winning financier recognized for maximizing the short-term and long-term objectives of his client. As a contributing writer to many local and regional newspapers and publications, his insights have been featured in the media for many topics, including mortgages, personal finance, appraisals, and real estate trends.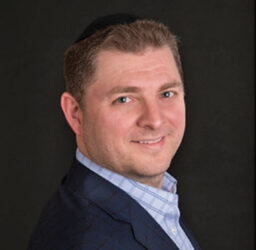 Although there are a few more days in the calendar year, I thought it fitting to use this article to highlight the year it has been across the market. Of course, with a few more trading days, the figures being highlighted in this piece might change, but as you will see, it has still been a monumental year in all categories. Numbers aside, I wanted to thank all of you – for an incredible year full of tremendous blessing and success.
The Dow Jones Industrial Average is a stock index comprised of 30 "blue-chip" U.S. stocks. It is meant to be a way to measure the strength or weakness of the entire U.S. stock market. In 1882, journalists Charles Dow and Edward Jones founded Dow Jones & Co. The first index made up of 12 industrial companies opened at 40.94 points in May of 1896.
Although one might think that the record numbers of biggest losses and gains would have been during the great depression or great recession, it was actually 2018 that holds these records. On February 5, 2018, the Dow closed down 1,175.21 points, recording its most significant one-day point loss ever. On December 26, 2018, the Dow gained 1,086.25 points, registering its biggest one-day point gain ever.
After soaring over 30%, as of this writing, in 2019, it continues to record its record-breaking results as the countdown the year continues. Joining the DJIA, the S&P 500 Index also had a record-breaking year, rising over 37%, as did the NASDAQ Composite Index surging over 40%. It wasn't just these indices that grew, as prices of essential metals such as Gold rose above 18%, and the ever-volatile and critical Crude Oil component rose over 30% in 2019.
In the real estate market, while inventory remained tight and competitive, the median home price continued its rise this year, and the national foreclosure rate is the lowest it has been in nearly 20 years. The housing market was extremely average, with continued growth in every market. For sellers, the number of days on the market remained low, with an average of 2.5-months supply of inventory on the market at any given time.
Although I never expected interest rates to drop as much as they did this year, I was in the minority when I forecasted a decrease in mortgage rates for 2019. Most analysts were predicting rates to be in the mid to high 4's for most of the year. The U.S. 10 Year Treasury Note which is a good gauge for mortgage activity dropped approximately 70 basis points in 2019. Comparably, mortgage rates dropped about three-quarters of a percent from the start of the year to where they are now.
At Approved Funding, we soared as well. Our company improved in every category we set out to improve. Our turn-times for loan files 'in process' dropped to below industry levels, our 96% approval rating swelled well-beyond industry averages, and our team continued to grow. We continue to add talented back-office support and mortgage bankers on the frontline to help our clients every step of the way.
Hindsight is 2020 as they say – so where does that leave forecasts for the upcoming year? We will unquestionably continue to guide our clients, giving them the most accurate and real-time information available to us to help them obtain the most favorable mortgage solution possible. We will also continue to work tirelessly to reach extraordinary results to our clients in every category imaginable.
To learn more about Shmuel Shayowitz, click here or complete this form to be connected with Shmuel: