Shmuel Shayowitz (NMLS#19871) is President and Chief Lending Officer at Approved Funding, a privately held local mortgage banker and direct lender. Shmuel has over two decades of industry experience, including licenses and certifications as a certified mortgage underwriter, residential review appraiser, licensed real estate agent, and direct FHA specialized underwriter. Shmuel provides a uniquely holistic approach to comprehensive real estate and financial matters that goes well beyond any single transaction. Shmuel is an award-winning financier recognized for maximizing the short-term and long-term objectives of his client. As a contributing writer to many local and regional newspapers and publications, his insights have been featured in the media for many topics, including mortgages, personal finance, appraisals, and real estate trends.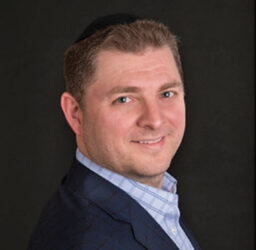 It started as a post on Twitter from President Trump. The tweet read, "Getting VERY close to a BIG DEAL with China. They want it and so do we!" The stock market soared on the news and longer-term Treasuries and bonds sold-off. Until then, the 10-year U.S. Treasury yield, which is the index that best mirrors the yields on mortgage-backed securities, were hovering below 1.79%. This was a critical threshold, as yields were trading below its 25-day moving average for several weeks until that point.
When the economy is optimistic and flourishing, the markets are happy, and stocks are the biggest beneficiary. As money gets pulled out of bonds and into equities, mortgage rates suffer and begin to rise. In addition to the trade deal with China, the "favorable" economic news continued for much of the week in almost every category and report that was released.
The NAHB (National Association of Home Builders) released its Housing Market Index, which rose 5 points in December to 76. This was the highest figure in 20-years and much higher than estimates of 70. Adding strength to the report, last month's figure was revised higher by a point.
Delving into the numbers showed widespread strength in almost every segment. Current sales rose 7 points to 84, Sales 'Expectations' were up by 1%, and buyer traffic was up 4 points. Buyer traffic, which used to be the only component that was lagging, has shown some real strength and signaling further expansion.
Housing Starts were up 3.2% to a rate of 1.365M units for the month of November. Last month's Starts figure was revised higher to 1.314M. Without the upward revision, Starts would have been even stronger, up 3.9%. Year over year, Starts are up 13.6%. More importantly, single-family homes, which are the lifeblood of the housing market, were up 2.4% at a 10-month high. Permits, which are an excellent forward-looking indicator of starts, were up 1.4%. Year over year, permits are up a robust 11.1%. Single-family permits were up 0.8% to the highest level in over 12 years.
The Mortgage Bankers Association ("MBA") released their weekly Mortgage Application Data for the week ending 12/13, showing that overall application volume decreased by -5.0%. Applications to purchase a home were down -2.0%, and Refinances decreased by -7.0%. Refinances are now up 135% year over year.
According to the MBA, the national average mortgage rate for a 30-year term was at 3.98. The refinance share of mortgage activity decreased slightly from the previous week. ARM's made up 4.6% of all applications, down from 5% last week. FHA share of mortgage activity declined to 13.7% of overall production.
When I speak of a 2.00% rate, I am not talking about an actual mortgage rate; I reference the 10yr U.S treasury. As I write this article, the 10-year yield reached a high of 1.94%, a threshold that was briefly touched upon in early November and September. Are we headed to a psychologically high of 2% yield? If we do, it will have meant that fears of a recession have diminished and that most are betting on an expanding economy. If that happens, those who were on the sidelines waiting for rates to drop will be kicking themselves once more!
To learn more about Shmuel Shayowitz, click here or complete this form to be connected with Shmuel: