Shmuel Shayowitz (NMLS#19871) is President and Chief Lending Officer at Approved Funding, a privately held local mortgage banker and direct lender. Shmuel has over two decades of industry experience, including licenses and certifications as a certified mortgage underwriter, residential review appraiser, licensed real estate agent, and direct FHA specialized underwriter. Shmuel provides a uniquely holistic approach to comprehensive real estate and financial matters that goes well beyond any single transaction. Shmuel is an award-winning financier recognized for maximizing the short-term and long-term objectives of his client. As a contributing writer to many local and regional newspapers and publications, his insights have been featured in the media for many topics, including mortgages, personal finance, appraisals, and real estate trends.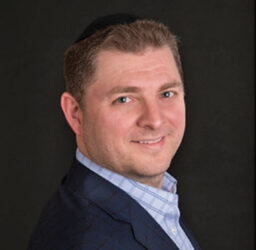 With interest rates continuing to maintain their extremely low levels, many astute homeowners are trying to take advantage of the favorable market. Although mortgage rates are not at historic lows, they are still in the top percentage category of the lowest market rates ever! Yet, there are still millions of homeowners who have not even attempted to research available options to them. There is not a day that goes by that I do not have at least one conversation with someone who is eligible and would benefit substantially from a refinance.
I was recently talking to a past client who I helped finance their first home purchase. It seemed like it was just yesterday, as we both recalled the experience fondly, and some of the hurdles we overcame to help them with their closing. When I looked into the specifics of the transaction, I saw that it was actually a home they purchased in 2017. At that time, between market rates and loan-specific circumstances, the interest rate that he obtained was 5.25%. Despite what might look like a high number, that was actually an excellent rate for him.
Over the past few months, this client received many of my emails and voicemails, alerting them of the opportunities available to him to lower their rate and mortgage payments. It was the first time however that he actually reached out. His hesitation was that many of the issues that were present when they bought the home, are still applicable at this time. Without getting into the specifics, one of the primary obstacles was the lack of consistent income and the limited time that this person was self-employed.
I asked him to send me a list of documents, which was much more detailed than I would typically send someone looking to do a simple refinance. In his situation, given his income and employment status, I wanted to delve a lot further and explore all options as the market has changed considerably over the past few years. My intuition proved successful, as we had a myriad of loan options available for him, which would dramatically lower their existing payment.
There are still so many misnomers out there about getting a mortgage, and about some of the available loan programs. As a result, many people don't even try to explore a refinance. While many large depository banks may be limiting their offering and always erroring on the side of caution – mortgage bankers have many viable options – and have truly captured the market share of mortgage business in the industry.
Alternative programs for people with limited income, imperfect credit, irregular employment, and inconsistent documentation are readily available in the marketplace. As a result of the competitiveness in the market, these programs are becoming very aggressive in terms of interest rates, as well as ease of use. We are able to qualify people with retirement income, with cash-flow into their bank accounts, with just rental income, with a CPA letter, with a P & L, and with so many alternative documentation sources. Alternative programs are once again becoming practical when working with a common-sense lender, such as Approved Funding, as we try to utilize all available loan possibilities appropriately.
Between extremely aggressive mortgage rates and very substantial home appreciation values, there truly is no better time to explore your mortgage options. The only certainty in life is that nothing is certain, and my interpretation of that is to take advantage of opportunities while they exist. I am always happy to have confidential and no-obligation consultations to help anyone explore their options.
To learn more about Shmuel Shayowitz, click here or complete this form to be connected with Shmuel: