By: Shmuel Shayowitz
The US economy has officially rehired all the jobs that were lost during the pandemic. This was confirmed after a blowout jobs report for July that unexpectedly showed a gain of over 528,000 jobs, according to data released by the Bureau of Labor Statistics. This monthly gain was more than double what the most aggressive economists anticipated and completely shocked the market.
If you look at the number at face value, as most people probably did when they saw the headlines, it certainly seems like the economy is maintaining its strength. Some are even starting to change their opinion about possibly now avoiding a recession that would disrupt the US economy. What bothered me, however, was that two jobs reports were released on Friday, and they were at a historical disparity. I couldn't understand why the BLS report was so high, but the Household Survey report showed a decline of 160,000 jobs.
It didn't take much digging to learn that the BLS report counts part-time workers. If that weren't questionable enough, the report also double-counts and triple-counts employees with second or third part-time jobs. In other words, as reported by Jack Rasmus of CounterPunch, "Hundreds of thousands of the job gains in recent months do not represent formerly unemployed workers returning to the workforce and getting 'new' jobs. They represent workers already with jobs – and increasingly those with only part-time jobs—taking on new, additional part-time jobs." A strong employment market, I think not.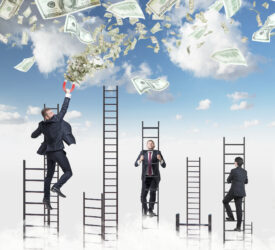 Here's another related topic that I would like to address as well. Everywhere I look, I see massive layoffs. Granted, the refinance market has disappeared – except for those cashing out for renovations, debt consolidations, or investments – so banks and mortgage companies are downsizing. However, if there is no better time to buy a home, as the real estate industry is touting, then why are so many real estate companies scaling back so aggressively on their workforce?!
So, here is what I think – and the answer that the banking or real estate industry probably doesn't want you to know. In 2020 and 2021, more people obtained their mortgage and real estate salesperson licenses than in any two-year period. With the massive spike in those looking for homes, as well as with so many people working remotely during COVID, or not at all – many flocked to the highly active mortgage and real estate industries.
Business was booming, and everyone was scrambling to take advantage. Banks and Real Estate Brokerages couldn't hire fast enough. The only thing preventing someone from going 'into the field' was passing the test and getting their license approved by their state. The departments could not keep up with the historical licensing demands.
Now that the market is shifting, the challenge has begun. Most realtors and mortgage originators are unqualified to be in this business. In fact, over the past decade, most real estate professionals have not witnessed a declining market. Home prices have been rising, and mortgage rates were persistently declining. The bottom line is that most agents simply don't have the knowledge, the resources, or the experience to navigate through this changing environment. Those are the ones being let go and the ones exiting the business. Most likely, those are also the ones being "double counted" in the recent "new job report" mentioned above. As always, experience matters.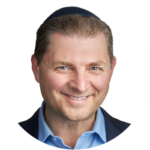 Shmuel Shayowitz (NMLS#19871) is President and Chief Lending Officer at Approved Funding, a privately held local mortgage banker and direct lender. Approved Funding is a mortgage company offering competitive interest rates as well as specialty niche programs on all types of Residential and Commercial properties. Shmuel has over 20 years of industry experience, including licenses and certifications as a certified mortgage underwriter, residential review appraiser, licensed real estate agent, and direct FHA specialized underwriter. He can be reached via email at Shmuel@approvedfunding.com.
Please Complete This Form To Get In Touch With Shmuel