By: Shmuel Shayowitz
This week I had an important appointment in New York City that I could not be late for. I made sure to plan ahead. I checked how the traffic would be daily for the three days prior, and I left myself more than enough time to get there on time.
Of course, as you can imagine, despite my best preparations, there was an accident ahead that caused a major traffic buildup. Fortunately, my Waze recalibrated and recalculated the route for me. It notified me of an upcoming exit I should use as a detour, which I did. Thankfully, I was able to get to my appointment ahead of schedule, without issue, despite the unanticipated road conditions.
People often associate having "an exit strategy" with business owners, startups, and entrepreneurs, who utilize an exit strategy to "cash out" when their business becomes lucrative. It is undoubtedly how many executives set up their business plans. Notwithstanding the sophistication, I encourage everyone to use this approach, even those who are not self-employed or running a megamillion-dollar corporation.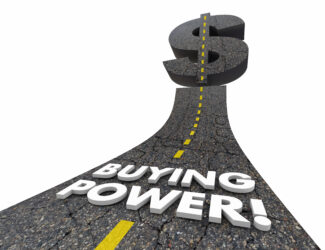 But I would like to take this approach one step further. I believe people should implement a "Waze" type "exit strategy" for any significant financial undertaking. What I mean by that is to utilize a guide, a mentor, a coach, or an expert in that field. This guide should not only help you plan and prepare for your journey, which is certainly critical – but they should also be available by your side to help recalculate your course and make necessary "real-time" adjustments when things don't work out as planned.
My nerve-wracking journey to NYC this week reminded me of how most people operate in their day-to-day lives regarding homeownership. Homeowners or aspiring home buyers typically follow the same pattern. They do some preliminary research to find a professional whom they are comfortable with. Getting recommendations from family and friends is great, but it's often just like using a map to help you navigate from point A to point B. It's necessary and important, but it's not everything. Their experience and circumstances are likely incomparable to what you will be going through.
Part of the preparation needs to be to find a competent and experienced professional who will be by your side from start to finish. More importantly, they need to help you navigate when there is a challenge in front of you, despite your best arrangements. They need to be skilled and adept enough to make in-flight corrections and get you to the finish line seamlessly and efficiently.
Which a changing marketplace such as the one we are beginning to experience now, I can't emphasize this enough. Having an expert available to steer you during the turbulent part of the process can make the difference between heartaches and significant financial losses. Always have an exit strategy!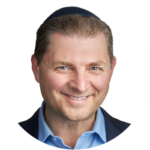 Shmuel Shayowitz (NMLS#19871) is President and Chief Lending Officer at Approved Funding, a privately held local mortgage banker and direct lender. Approved Funding is a mortgage company offering competitive interest rates as well as specialty niche programs on all types of Residential and Commercial properties. Shmuel has over 20 years of industry experience, including licenses and certifications as a certified mortgage underwriter, residential review appraiser, licensed real estate agent, and direct FHA specialized underwriter. He can be reached via email at Shmuel@approvedfunding.com.
Please Complete This Form To Get In Touch With Shmuel