The Fed decided to maintain its bond-buying program and had decided against "tapering" the QE program for now.

As our intra-day chart shows, mortgage yields jump on the new (making mortgage rates inch lower) …for now…

As always, the devil is in the details – and as of now we have NOT seen any rate improvements as of yet from our investors/banks.

It is likely that traders are pausing on any market move to wait for the 2:30 Q&A session with Bernanke.

Thus far, based on the Fed statement, it is our opinion that this could be a good sign for mortgage rates as this might be a more formal sign that Janet Yellin might have more influence given that she is the potential next Fed chair-person.

Ms. Yellin is known to be in favor of continued stimulus and a much slower and more gradual ease of economic accommodations.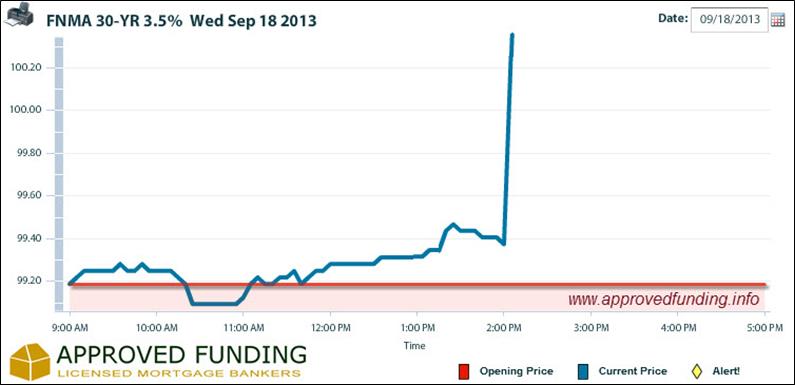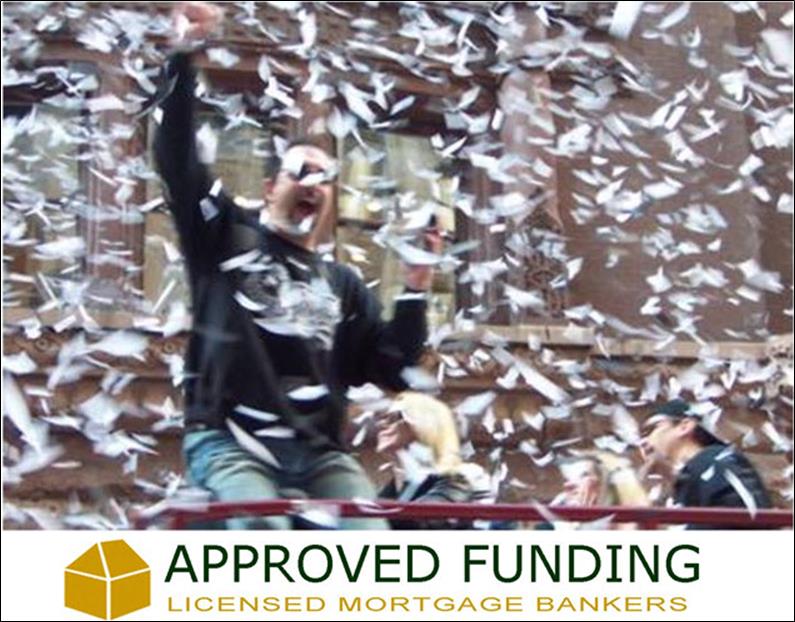 For More Information